Mail Art Undeground history:
beginning at the end of 2019 sending the following post cart: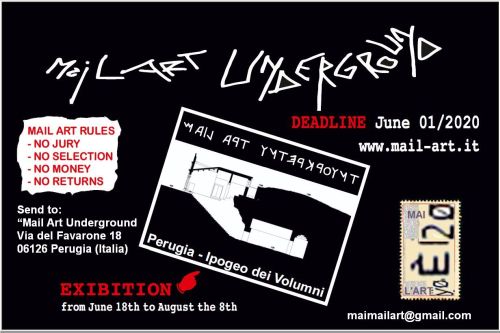 Initially the idea was to do the exhibition in the ancient Etruscan underground Ipogeo near Perugia.
Because Mail Art can be described as an "underground" art form, one can see it only if searching for it or if participating
so I've thought to do an exhibition of "underground art" in a more than 2000 years old underground space, the Ipogeo dei Volumni!
Ancient Romans say "Nihil certum nec perpetuum" (nothing is certain nor perpetual) and sure enough the Ipogeo dei Volumni, being underground and without a good air circulation, was closed during this terrible period!
Luckily the administration of the Museums of Umbria kindly gave the possibility to do the exhibition in another magical place:
the Chiostro Grande di San Domenico which is the entrance to the beautiful Archeological Museum in Perugia.
This way the exhibition "come to light" but Mail Art remains "underground" as a free form of communication that does not search to be shown on stage even if sometimes it shows itself in special well known places like the Archeological Museum in Perugia.
Special thanks to Direzione Regionale Musei Umbria - Museo Archeologico Nazionale dell'Umbria, and to the many artists and friends
who participated to Mail Art Underground.
Perugia July the 18th,2020
Gianni Romizi
Following are the post cards of Mail Art Undeground from the last to the first: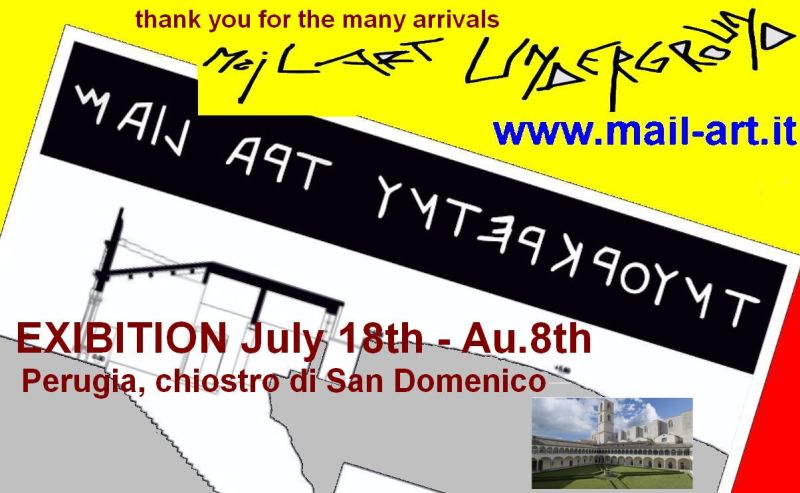 once approved (I hope very soon) the new place will be communicate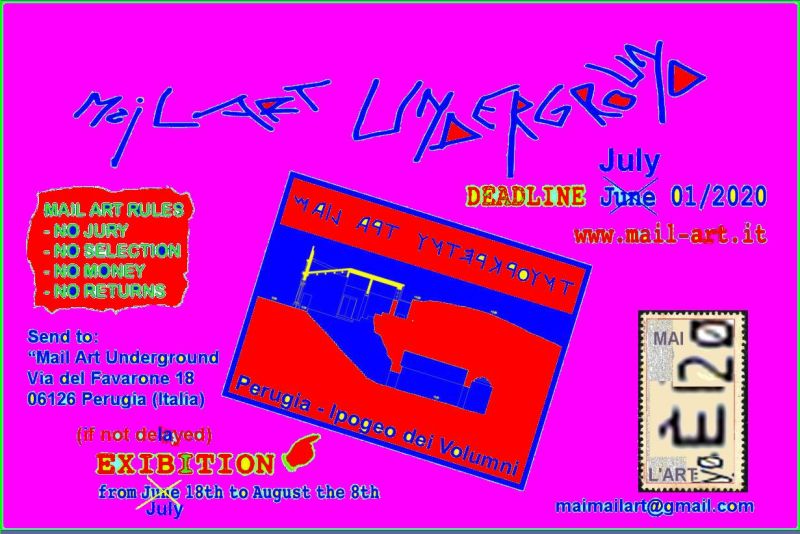 Send to:
"Mail Art Underground"
Via del Favarone 18
06126 Perugia (Italia)
or
maimailart@gmail.com
SURELY EXIBITION ONLINE at www.mail-art.it
thank you
...................Gianni Romizi